ENJOY YOUR STAY!
Here is a list of fun activities for every member of the family Activities are within 1 hour of Casa Herdz.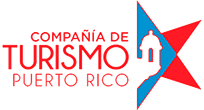 TORO VERDE ADVENTURE PARK
THE MONSTER – The longest zip line in the universe, with a 2.5km
(2530m, 8300ft, 1.57mi) cable, equivalent to 28 football fields. A
unique experience in the world that starts When you are given the flight equipment and you step on the suspension bridge 47m long with a height of 10m, which will take you to the launch pad and you finally come face to face with the scariest attraction in the Island where you will reach a speed of up 95mph, at more than 380m high. Minimum weight 100 lbs Maximum weight 270 lbs There are no age restrictions but must meet a minimum height of 4.5 ft.
CAMUY RIVER CAVE PARK
The Camuy River Cave Park is a cave system in Puerto Rico. It is located between the municipalities of Camuy, Hatillo and Lares in northwestern Puerto Rico, but the main entrance to the park is located in Quebrada, Camuy. The caverns are part of a large network of natural limestone caves and underground waterways carved out by the third-largest underground river in the world, the Río Camuy.
PARGUERA BIOLUMINESCENT BAY TOUR
This trip will give you the once in a
lifetime opportunity to experience
one of Puerto Rico's three bioluminescent
bays. The bay at La Parguera is the only
bio-lagoon that allows swimming and
snorkeling, so that you can actually
put on a mask and swim as the
dinoflagellates light up around you.
Minimum of 4 persons required.
Snorkel gear,
mask and fins included.
GOZALANDIA HIKING ARENA
The double waterfalls of Gozalandia,
both upper and Lower Waterfall,
make for one of the best waterfall
trips in Puerto Rico. This secret
waterfall is located in
the town of San Sebastian,
50 feet high and cascades down over
the rock, creating caves, this waterfall
is amazing for a day of fun swimming,
jumping and exploring.
It has been in a few movies
(most recently "A perfect Getaway")
HORSEBACK RIDE
A perfect way to start your day.
If you prefer, you can see the
best sunsets on the 4pm tour.
Each tour lasts approximately 2
hours, and it's amazing what you
can do in those 2 hours! Ride the horses back on secluded beaches, lush tropical forests, caves, scenic views, and so much more!
CRASH BOAT BEACH BANANA BOAT
Banana boat ride is fun for the whole family. Grab your friends and family.
strap on your life jackets and get ready to smile, laugh & enjoy the refreshing spray on your face as you hurtle through the waves on the banana boat…
Don't worry about anything. The banana boat ride is safe and is towed behind a powerful boat by professional staff.
Casa Herdz is a 10 minute walk from Crash Boat Beach!