GOT KIDS?
Here is a list of fun activities near Casa Herdz that the kids will enjoy.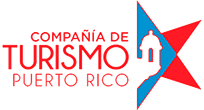 LAS CASCADAS WATER PARK
Las Cascadas water park is currently known as the biggest water park in the caribbean. Recently renovated, it has several attractions to both children and adults.
Carr 2 Km. 126.5 Aguadilla, PR 00603
787-819-0950, 819-1030
Fees and Rates:
Adults: $24.95
Children 4-12: $22.95
Children 3 or less FREE ADMISSION
Senior Citizens (54-74yrs old): $12.95
Senior Citizens 75 or more FREE ADMISSION
Handicapped: $11.95
Parking space: $3.00
Lockers: $5.00
Floaters/Tubes: FREE.
Operating Hours:
From May through Sept: Mon-Sun 10 am-5 pm.
AGUADILLA ICE SKATING ARENA
Aguadilla Ice Skating Arena, A.I.S.A., is a multi-use facility in Aguadilla, Puerto Rico. The arena is the only ice skating facility in the Caribbean region. The facility is owned and administered by the city
Address: Cll Yumet, Aguadilla Pueblo, Aguadilla 00603
Opened: 2005
Hours: 10AM–11PM
Phone: (787) 819-5555